Fundraiser
Aldemaro Romero Jr.'s career as a fundraiser began while working at The Nature Conservancy in Washington D.C. in 1985. He raised funds in order to create BIOMA, The Venezuelan Foundation for the Conservation of Biological Diversity, a private nonprofit organization that was funded exclusively by individuals, foundations, and corporations from Venezuela and abroad. That funding was sufficient to provide the finances not only for large land-conservation, research and outreach programs, but also to sustain its general operations.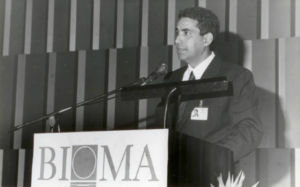 Dr. Romero continued fundraising while Director of the Environmental Studies Program at Macalester College in St. Paul, Minnesota (1998-2003) in order to support undergraduate student research, the management of the Ordway Nature Preserve, and study abroad programs.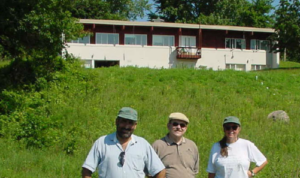 While Chair of the Department of Biological Sciences at Arkansas State University (2003-2009), Dr. Romero raised funds to name teaching labs, establish exhibits such as "The Hall of Science", the establishment of a field station, support field courses, and other pedagogical experiences. During that time, he developed a fundraising campaign in order to establish a Biodiversity Center.
As Dean of the College of Arts and Sciences at Southern Illinois University Edwardsvile, Dr. Romero achieved – and surpassed – the $5.5 million goal of the capital campaign for The College. That campaign included the creation of scholarships, the naming of teaching labs, and the establishment of endowments for a number of pedagogical purposes. He also designed a $50 million-dollar campaign for the construction of a Visual and Performing Arts Center at SIUE that incorporates emerging technologies.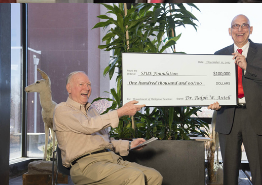 He has raised hundreds of thousands of dollars for the creation of a virtual reality (VR) lab for teaching purposes, for long-term support of Latin American art exhibits in the College's Mishkin Art Gallery, a book about the history of the Weissman School of Arts and Sciences, and many other projects.