Biography
In 2016 he became Dean of the Weissman School of Arts and Sciences and Professor of Biology at Baruch College-City University of New York.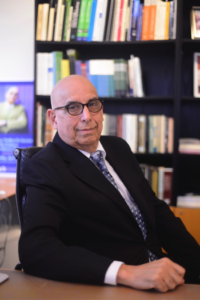 In 1994 Romero fled his native Venezuela to the United States, after denouncing the killing of dolphins by Venezuelan fishers and receiving death threats. The discovery of that killing was part of a research he was conducting on the exploitation of aquatic mammals in Venezuela. Since returning to the US he has taught at the University of Miami, Miami-Dade Community College, Florida Atlantic University, Macalester College where he was the Director of the Environmental Studies Program, Arkansas State University where he was the Chair of the Department of Biological Sciences, and Southern Illinois University Edwardsville where he was the Dean of the College of Arts and Sciences and Professor of Biology.
Romero accepted the position as Dean of the Weissman School of Arts and Sciences at Baruch College-City University of New York in 2016.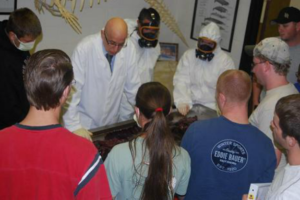 Between 1985 and 1986, Dr. Romero worked as the Venezuelan Program Director of The Nature Conservancy in Washington, D.C. and in 1986 founded BIOMA, The Venezuelan Foundation for the Conservation of Biodiversity with headquarters in Caracas, Venezuela. As the Executive Director and CEO of that organization he developed a number of land-conservation programs, biodiversity databases, fundraising activities, and outreach programs while writing extensively on environmental issues, including a textbook on environmental sciences which he co-authored with his wife, Ana.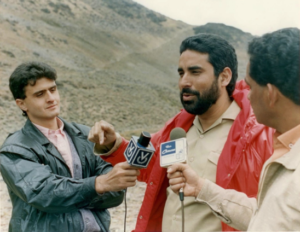 After graduating from the Universitat de Barcelona, Dr. Romero continued his work as a science writer in both Spain and Venezuela and, in 1981, began his career as a graduate student in the Department of Biology at the University of Miami, Coral Gables, Florida, where he worked on the evolutionary biology of cavefishes. He carried out both fieldwork in Costa Rica and Mexico and lab work at the University of Miami. He completed his Ph.D. in 1984 with each chapter of his dissertation on the evolution and behavior of cavefishes, being published as peer-review papers.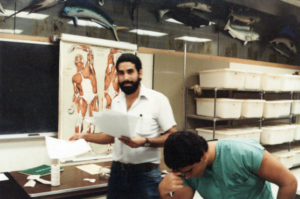 Aldemaro Romero Jr. obtained his bachelor's degree in Biology from the Universitat de Barcelona in Spain, 1977. He paid his way through college working as a science writer and broadcast producer. He also produced short documentaries about science that were aired by the Spanish TV network Televisión Española. For this work he received the 1974 the Feijóo Prize, the Spanish Science Journalism Award, awarded by the Spanish Association for the Advancement of Science.
While an undergraduate student in Biology at the Universitat de Barcelona, Romero volunteered at the Museum of Zoology where he created the Hydrobiology Section and led a group of other undergraduates to work on aquatic organisms. He also volunteered working at the Museum of Geology of the Seminario Conciliar of Barcelona where he described several new species of Middle Triassic horseshoe crabs and a very unusual set of fossils that he described as an entirely new subphylum of animals never before reported.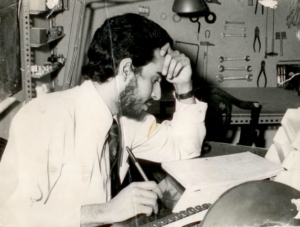 Aldemaro Romero Jr. was born in Caracas, Venezuela on September 11th, 1951. He is the son of the famous Venezuelan composer Aldemaro Romero and Margot Romero (née Diaz).
At the age of four, his father saw him mimicking a conductor's mannerisms to records at home and had him appear on live television conducting an orchestra. This led to other television appearances and made him a celebrity in Venezuela, at a very early age.
Despite his childhood success, Romero never pursued music professionally, instead choosing to pursue a career in science after hearing about the launch of Sputnik. His decision to study biology was inspired by the Jacques-Yves Cousteau movie "The Silent World."